Contributing Experts
Joseph Rempson, MD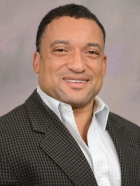 Visit:
Dr. Joseph Rempson is the director of the Center for Concussion Care and Physical Rehabilitation at Overlook Medical Center in Summit, NJ. He is also the chair of Overlook's Department of Physical Medicine and Rehabilitation and director of Stroke Rehabilitation for Atlantic Health System.
Dr. Rempson is board certified in Physical Medicine and Rehabilitation. As a leader in the field of physiatry, Dr. Rempson lectures extensively and has earned many Top Doctor Awards, including Mid-Atlantic Medical Director of the Year, Genesis Elder Care, Physician Excellence Award Overlook Medical Center, New Jersey Top Doctor: Atlantic Neuroscience Institute and Summit Board of Education Resolution of Recognition (Community Education in Concussions).
Dr. Rempson has directed many key symposia, such as: Co-Director, 2006 Symposium: Our Student Athletes: Mild Brain Injury; director, Family Practice Sports Medicine Lecture Series Jury in Sports 2006; Director, 2007 Symposium: Current Concepts in Stroke Rehabilitation; Co-Director, 2009 Atlantic Sports Health: Assessment and Treatment of Musculoskeletal and Non-Musculoskeletal Problems in the Athlete, sponsored by the Athletic Trainers Society of New Jersey and presented at the New York Jets Training Facility; and Director, 2009 Symposium: Interpretation of Impact Computerized Testing in Concussions.
Currently, Dr. Rempson participates on the following committees: Neuroscience Steering Committee, Medical Executive Committee at Overlook Medical Center and Atlantic Sports Health Steering Committee, as well as serving as chairman of the Overlook Sports Health Steering Committee. Dr. Rempson is also a member of the American Medical Association, American Academy of Physical Medicine and Rehabilitation, American Medical Director's Association and American College of Sports Medicine.
Dr. Rempson is a graduate of Columbia University and received his medical degree from SUNY Health Science Center in Brooklyn, NY. Dr. Rempson completed two post-doctoral trainings — internal residency at Overlook Medical Center and a physical medicine and rehabilitation residency at The Mount Sinai Medical Center in New York.
Last Updated:
March 30, 2015